HOW TO GET THE MAGIC BACK:THE (Z-X) FACTOR
PAULA CURTIS / ANDREW SHEARER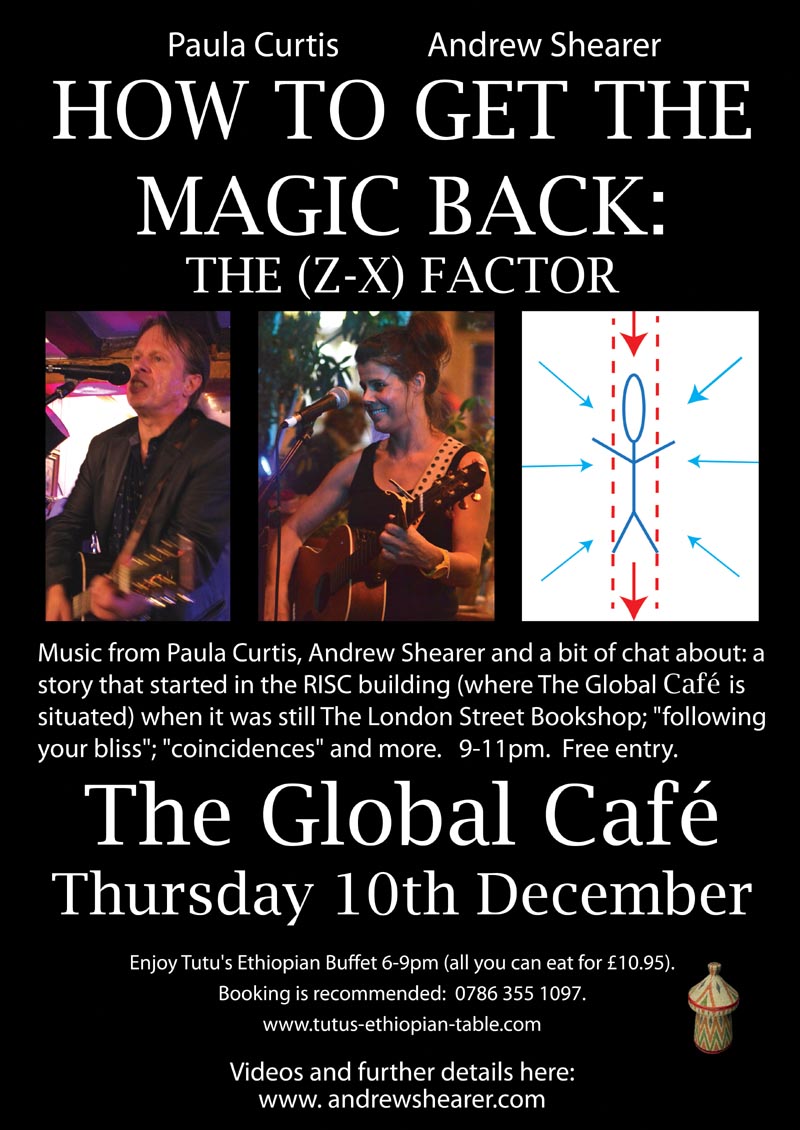 Music from Paula Curtis, Andrew Shearer and a bit of chat about: a story that started in the RISC building (where The Global Cafe is situated) when it was still The London Street Bookshop; "following your bliss"; "coincidences" and more.

Plus if you want to eat you can take advantage of Tutu's Ethiopian Buffet (all you can eat for £10.95 - booking is recommended: 0786 355 1097).

Free entry.

Here are some of Paula's performances from previous years to help whet your appetite.