Boho at The Hop open-mic hosted by Rob Sowden

"Give Me Some Truth"
Well I was spoiled tonight with all of my of my favourite Reading songwriters, Maija, Paula Curtis, Luke Paulo, all in one place.
I've realised recently that the songwriting that I seem to respond to is some attempt to express / access the truth, to capture life as it is rather than some diversion / escape from reality. All three of the above artists I feel are in that gang.
I always remember Leonard Cohen saying at the time of I'm Your Man and I think in particular about the song I Can't Forget (I stumbled out of bed / I got ready for the struggle / I smoked a cigarette / And I tightened up my gut / I said this can't be me / Must be my double... ) that he was trying to express the truth, strip it to the bone. I kind of feel that Maija, Paula and Luke have a similar attitude to their writing. (I'm not saying that any other writing has less value, it's just that this is what appeals to me.)
Coincidentally (and somewhat ironically) although I try make light of the song I'm often struck by the honesty of Can't Let Go. I'm pleased that I'm finally doing that song justice. (Dragons and Demons please note that that's two rounds out of three that I've now won now.) However the song that is really taking off for me at the moment is Crackerjack. It's strange, I've spent a couple of years not being satisfied with the way I play that song but now all of a sudden it seems to have fallen into place.
Although I was generally pleased with my playing I wasn't really sure how the audience were feeling about it, however I received some nice compliments afterwards so I guess I'll never be a good judge of that one.
Anyway, I think the evening goes to Maija. She played two great sets, supplemented three other acts and I think scored some points with the up untill now apparently unmoved landlord.
A very good night.
My Set: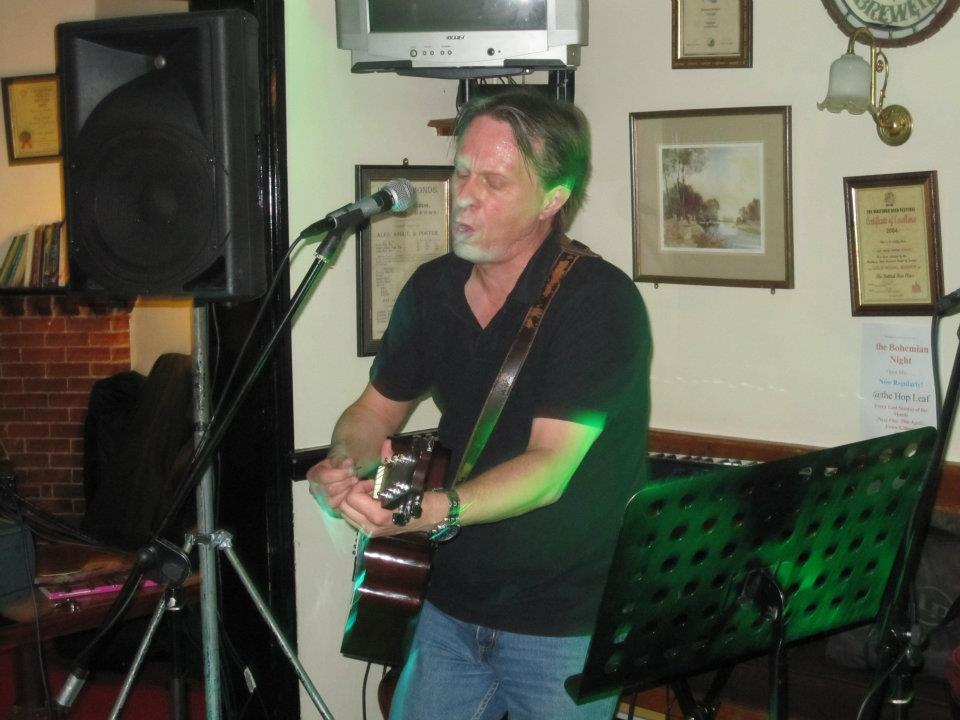 Rhu Bar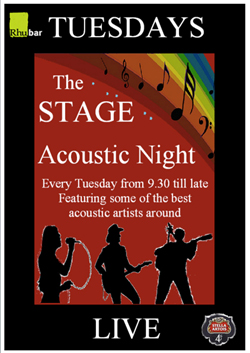 I'm very flattered to be asked to support Aquillo and 12 Truths at their gig at The Rhu Bar next Tuesday 1st May. I will be opening the evening up at 10:00pm.
(Rhu Bar, 21 London Street, Basingstoke, RG21 7NT)
Finding Joe
Don't forget the screening of the film about the work of Joseph Campbell, Finding Joe, hosted by Stand-Up Cinema at Reading's The Rising Sun Arts Centre on May 18th at 6:30pm. The start time is early so that the film will end by 8:00pm and not conflict with Bohemian Night Showcase.
Campbell said the following in the last lecture he ever gave:
"In my writing and my thinking and my work I've thought of myself as addressing artists and poets and writers. The rest of the world can take it or leave it as far as I'm concerned."
So if you're an artist, writer, musician , or just someone wanting to break out and go their own way, or even actually dare I say, a Star Wars fan (George Lucas based his original films' stories on Campbell's work), then I think you might find the film interesting and indeed I hope encouraging. Next week I hope to pull together all of this site's reference's to the film and explain why I found it meaningful. I don't expect it to be everybody's cup of tea but if it helps encourage one person along the way to achieving what they want to in their life I think my job will have at least been partly accomplished.