Bohemian Night open-mic hosted by Rob Sowden

"Never Sounded So Good"
Unfortunately the title doesn't refer to me but my poor old oft-neglected guitar which last night due to a problem with Rob Sowden's guitar got used by such luminaries as Raji K, James Histed and Jack Cade. As I joked when I got on stage: "I thought those frets past four were just there for decoration!"
Anyway Raji played a blistering Scratched and my favourite of his, Fool's Silver; James played quite a "reserved" set which allowed me to appreciate his songwriting, and Jack also did a very atmospheric set of which I particularly enjoyed The River.
As for me, well, I'm full of admiration for the guys mentioned above as they just seemingly get up and bring out startling performances as easily as if they're sneezing. In contrast, as I watch and wait, I'm internally thinking: "I don't know what to play... I don't know what to play.... I can't remember any words... I can't remember any ......" As it happens it went fine. And actually, when I finally get on stage, I feel quite comfortable. Last night I didn't want to go through the motions playing my "usual" although in tribute to the media coverage of David Bowie's new release on Tuesday I did do Ashes to Ashes. Although a couple of weeks ago that song felt as if it was finally falling into my grasp now it seems to be slipping away from me again - perhaps a sign I should give it a rest for a while.
My Set:
Don't forget the showcase on the 18th January. More details here.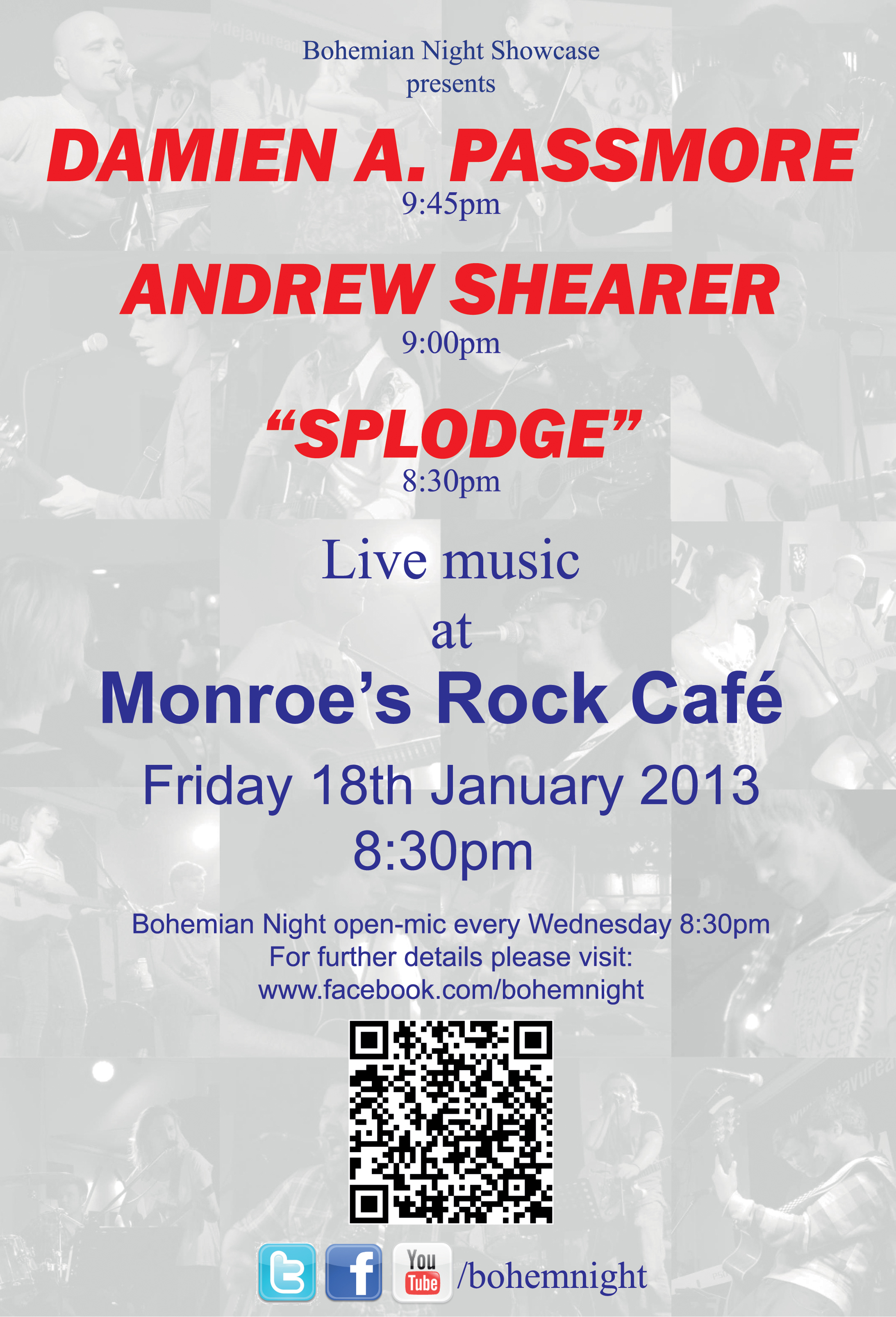 <