Bohemian Night Showcase hosted by Rob Sowden

Damien A. Passmore / Andrew Shearer / / Roger "Splodge" Watson

"Snowbound Fun"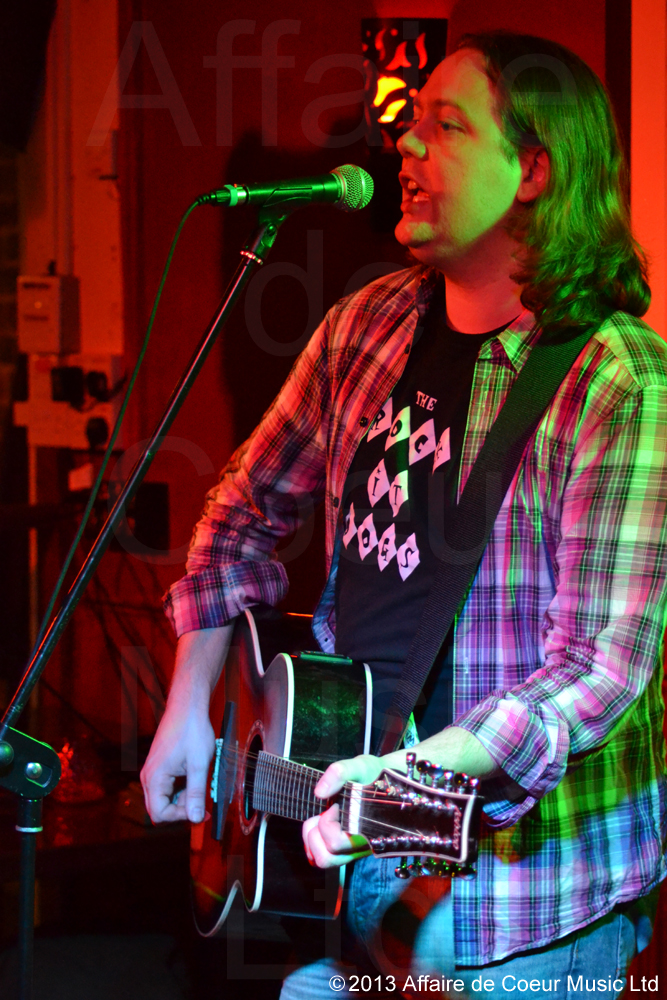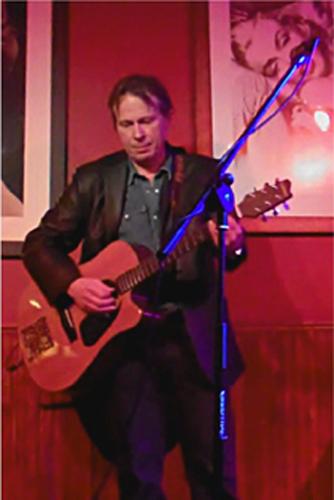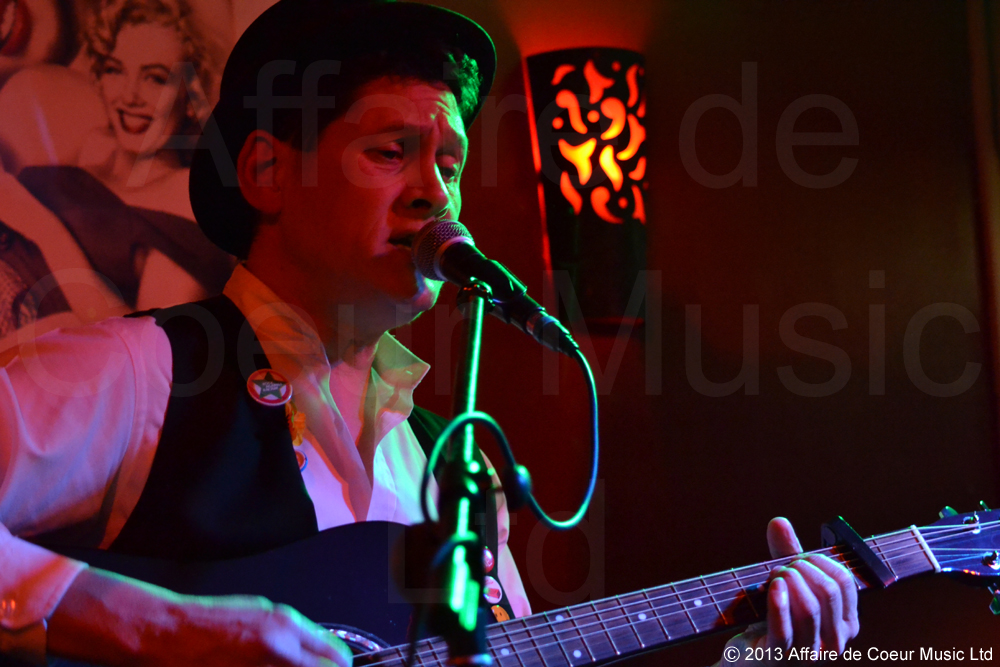 Unfortunately the snow deterred quite few people from seeing what turned out to be a very entertaining night of music and comedy with a light dash of seriousness sandwiched in-between.
I'll leave it to others to say whether my set was entertaining or not, however Roger "Splodge" Watson and Damien A. Passmore were (unsurprisingly) really, really excellent. Both acts palpably had the whole of Bohemian Night laughing at certain points.
As for my set well I wasn't sure how well I was suiting the "lighthearted" ambience although I felt I was playing quite well and sounding okay. Actually after this performance I do feel as if I have gone up another league performance-wise but I'm not quite sure why. It just all felt very comfortable. Even to the extent that although I'd forgotten to get my set list out of my pocket I decided rather than disrupt the flow I'd just do it all from memory, which didn't result in any problems at all. There's a long way to go but I guess Friday felt like a big step forward in becoming the performer I want to become (not that I'd ever wanted to become a performer mind - but now I've got a taste for it...). I only played half of my planned set (due to a late start because of the snow) but that also feels like it is becoming a more cohesive entity.
Special mentions in addition to Roger and Damien are required for this night of snowboundness so BIG THANKS to the following who risked venturing out: Jon Hubbard (from HubCap Promotions); Simon Driscoll (from Burnt Tomorrow and 5 by 5 music); the lovely and ever-supportive of the local music scene Reading DJ Joanne Kelly (if you like Velvet Underground, Kinks, Dandy Warhols and similar with a dash of local Reading-area acts thrown in then catch Joanne's show Strawberry Sundae on a Sunday night) and last but not least ex-pupil Kate whom it was really heartwarming to see and have a chat with but whom also almost got threatened with detention halfway through my set as she and her gang were making so much noise (some things never change! lol! (:-)). A seriously great night, thanks everyone.
(The video of me isn't great as I forgot to adjust the camera from Roger's seated position to my standing - you just can't get the staff these days.)
My Set: