RAJI K, HELEN REID & WILL WOODWARD / ANDREW SHEARER

"Getting On With It"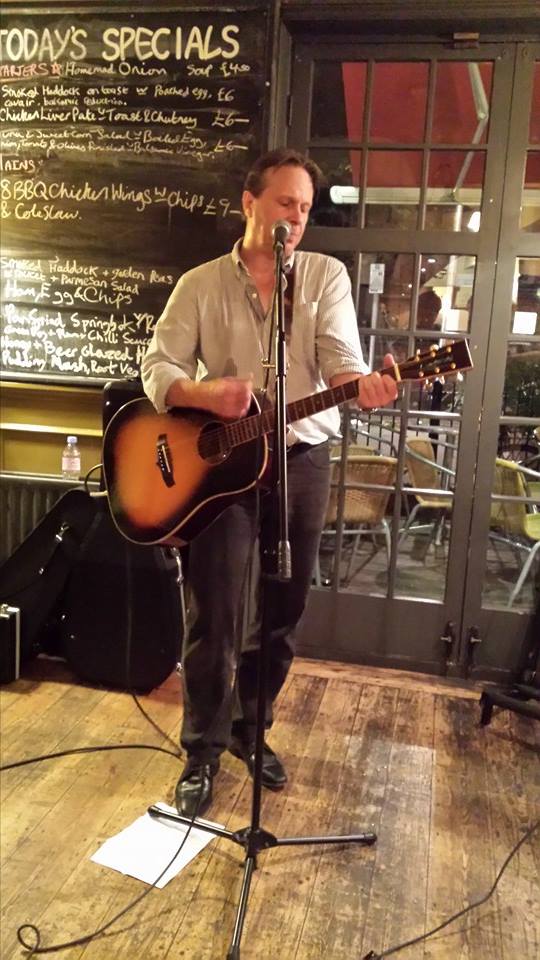 So with a performance in the evening, Saturday wasn't the best day to pull a muscle or trap a nerve in my back. Whatever I've done it's pretty painful to move, though it's worse (i.e. excruciating) first thing in the morning trying to get out of bed than later in the day after I've been moving about a bit as I discovered on Sunday and today. Would it adversely affect Saturday night's performance?


The PA system at The Lyndhurst doesn't have any monitors / foldback so it's a bit like flying blind. What I could hear, I've got to admit didn't sound great but there was nothing I could do. Paula Curtis who was doing the sound seemed happy so I had to trust her judgement and just get on with it though I was a bit concerned that those patrons who had been enjoying their meals and conversations at The Lyndhurst were all of a sudden being aurally blasted by me.


I'm happy with my support role of warming up the audience for the main act, to get them in the mood for the music later on and so I don't expect too much attention from the get go though it was great to see my friends from Cafe Nero, Darrin Wilkinson, Tutu Melaku, Tim Waites and Raji K be there from the start (many, many thanks to them, that was much appreciated). Really, at the beginning, I feel it's just a question of getting on with it and not worrying how many are listening, not even trying to win people over (though a bit of banter with the audience as happened Saturday always helps), after all most have come to eat, drink and chat. However as the evening went on I was pleased to see a few of the "innocents" amongst the audience singing along to the covers I was doing and applaud my own songs. All in all I felt it went well, and thankfully the problem with the back didn't seem to impact the performance.


Once again, many thanks to all of those that came along to see me. And also Raji K who again complimented Silent Valley and the lady who said she liked my voice!


Please refer to GIGS to see the schedule for any other planned gigs and open-mics.
My Set