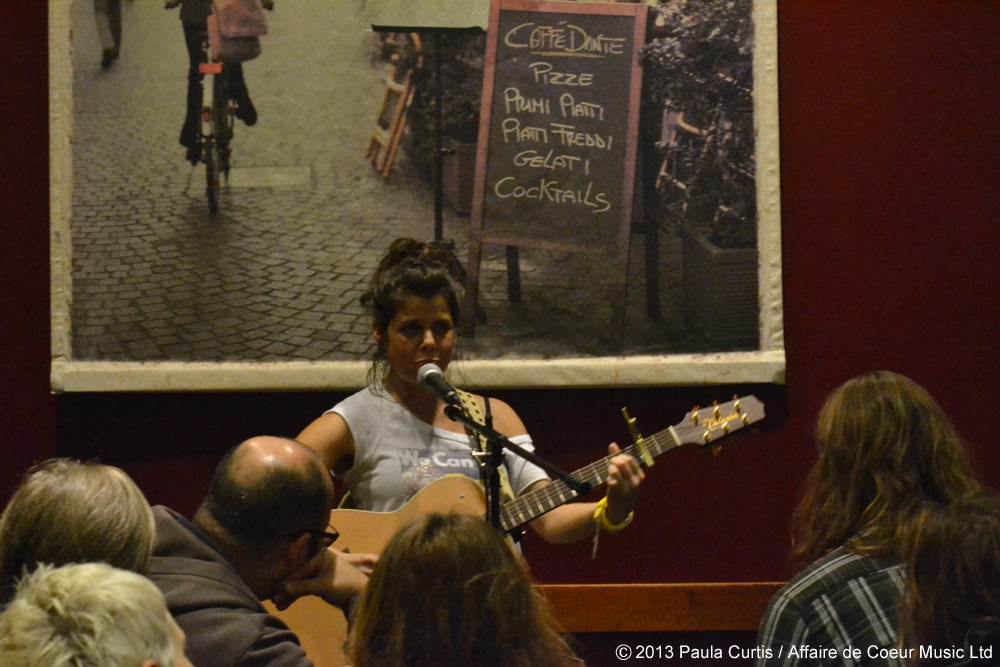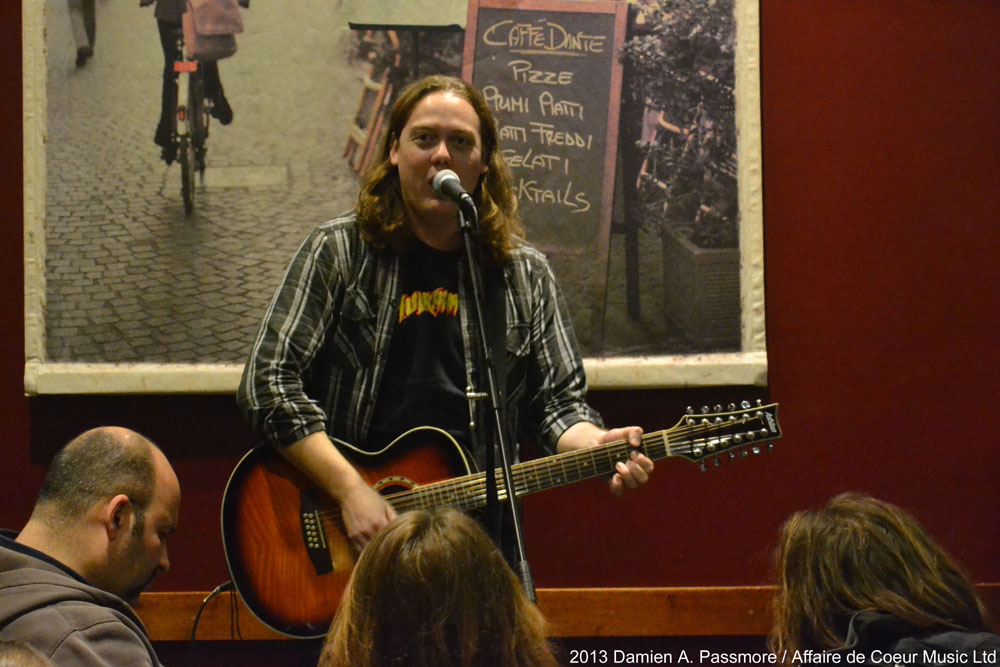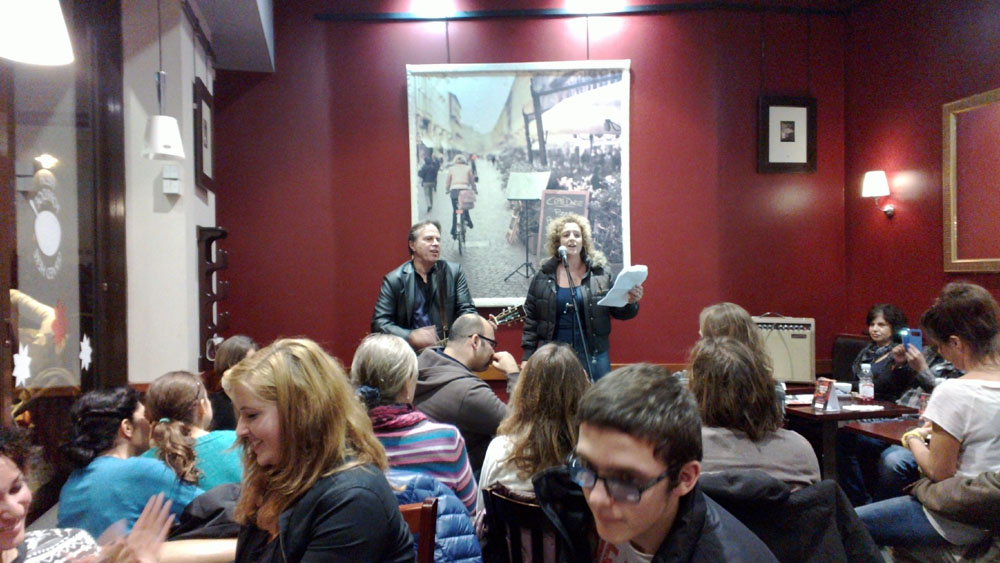 At the time Joanne Kelly's idea of holding this gig on the same night as the turning on of the Christmas lights and fireworks seemed like a great one but then as the day approached all sorts of logistical problems started appearing. However this early evening prelude to the festivities turned out to be very pleasant one and I think the only blip was the unanticipated music from the PA outside which like a cold draught would blast through the cafe whenever the door was opened.

As expected Paula and Damien were both great with their engaging and entertaining performances. (I don't need to say too much as you can see how good they were from the videos.) I was a bit concerned (sic) we might have a "Tom Jones singing Thunderball" moment (he fainted!) as Damien did his bravura finale to Rawhide but no such problems materialised. And it was probably the first time Paula's dealt with a "drooping" mic-stand (:-) which she dealt with with her usual good humour. And in my set Naomi Vallance, who was present in that assembly all those years ago, was game enough to join me on stage for American Pie without warning.

What made the evening extra special was the number of friends who packed out the cafe for the two hours: so thanks to the following for helping create such a great atmosphere: Rosa, Raji, Gary, Abed, Amir, Claudia, Luke (and son), Zainab and Daood (and daughter), Lindsey , Catherine, Oliver and Sacha, Darrin, Mike. Thanks also to Darrin and Raji for some of the great pictures and video.

Finally thanks to Marcin Ullman for inviting us to do the gig at the Cafe, and we wish him the best of luck in his new job.

And finally, finally, just in case you've forgotten from my over-selling on the evening, don't forget that Damien along with his band The Lovable Fraudsters is in the semi-finals of The Battle of Bands at The College Arms on Saturday 30th November. (That's tomorrow!)

Oh and one last thing (!) Paula, Damien and I will be playing again, each with probably a "more adult" set, at The Global Cafe on 12th December.
My Set