ROBERT SOWDEN / ANDREW SHEARER

"Never Joined The Scouts"
Part of the problem with my playing that arose from Wednesday night I've since realised partly comes from the new guitar's different shape and requiring a different length of strap (it's still partly due to incorrect technique too.) Since my old guitar strap was at it's fullest length I added and adjusted a bit of shoe string to what seemed the right length and sure enough since then playing "properly" has seemed easier.

Except tonight, when I was supporting Rob Sowden. Somehow I just couldn't get the left hand in the right position which resulted in constantly dampening all the strings. I've since discovered that the knot that I'd tied in the shoe string had slipped. I never thought that not joining the scouts as a kid would have such an imperilous effect at this stage of my life but there you go.

As it happens I thought the set up to Sympathy For The Devil went well, after which it all seemed to go a bit flat. "Not so" said Rob and Darrin Wilkinson (thanks for coming along Darrin) who both thought it was the best performance that they'd seen me do. So who knows how well it went.

As for Rob, as always he made it all seem effortless. As time goes on and I further understand the nuances of being on stage I appreciate more the talent and abilities he has. I'm also grateful for the opportunity to support him.

Thanks too to Phil Linstead whose generosity made us all feel welcome at The Greyhound.


My Set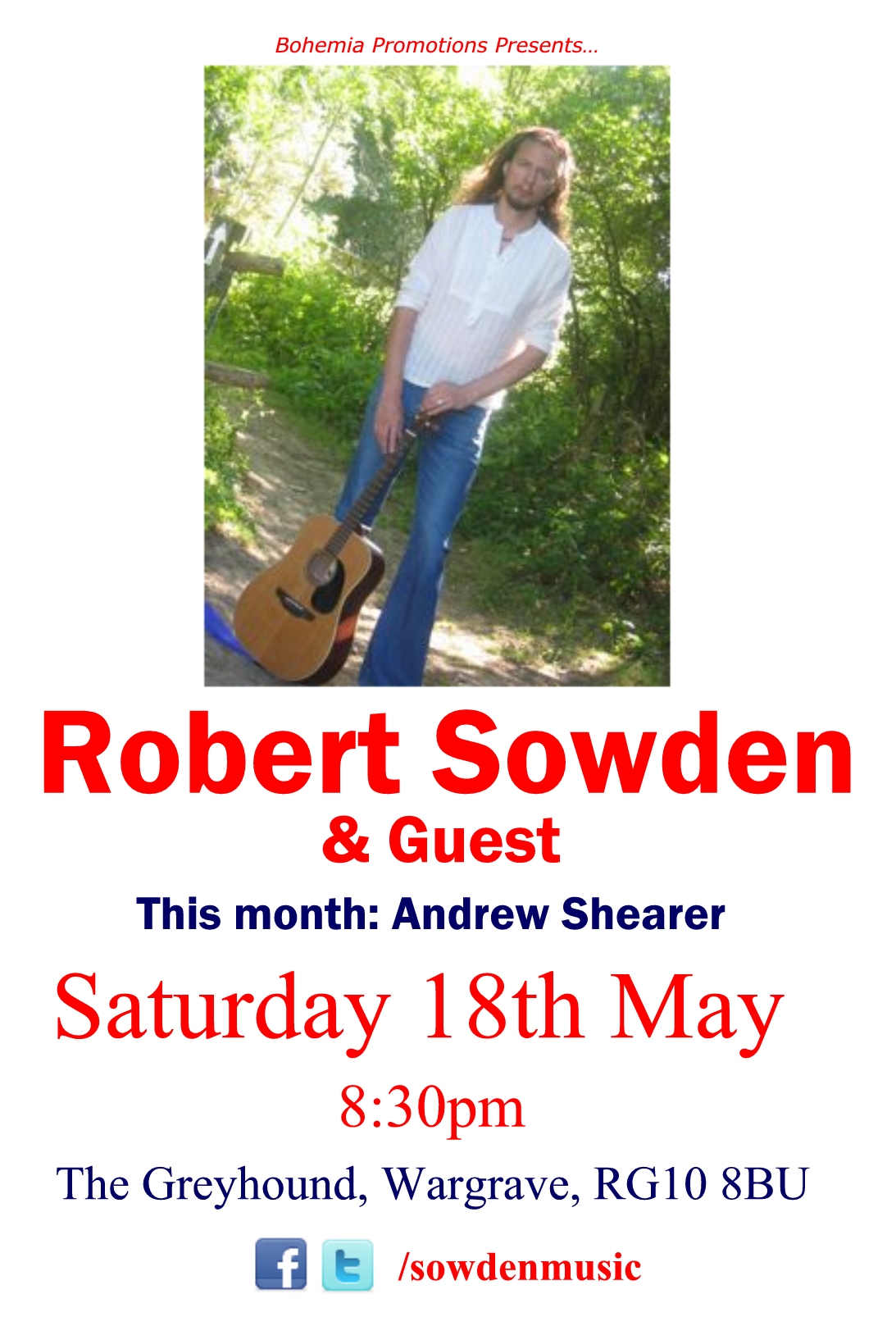 I'm flattered and it's quite an honour to be asked to play support for Robert Sowden tonight as he has quite a musical pedigree having been lead singer with bands such as Arena and Solar and is of course a solo artist in his own right. His set at these types of evenings is usually mostly covers and if, like me, you are a big fan of 70s and 80s pop / rock (with a few more recent hits thrown in) then you should come along and have a great night. You can see Rob performing Bowie's Star Man here.