SIMON WILLIAMS / LISANDRA MACEDO / ANDREW SHEARER

"Trick or Treat"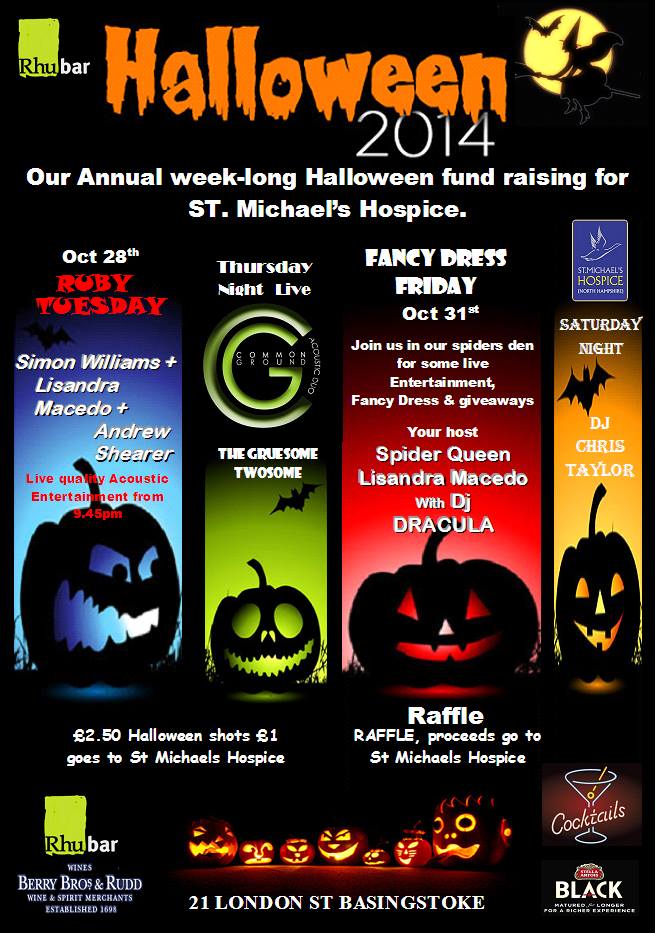 Enjoyable halloween themed night at Rhu Bar. I think I perhaps had the luckiest slot (delayed by 45 mins - went on at 10.45) as by the time Simon went on at 12.15 many of the audience were, how do I put it? Slaughtered? Certainly by the end, there were quite a few giving it their best zombie walk impression.

Some nice compliments about my set. I enjoyed Simon's and I thought he did well in the circumstances. He's a big fan of Jackson Browne (even named his son after him) so I'm going to check out his stuff. Lisandra didn't quite work for me though she's certainly a talented guitarist and has a lovely voice. No matter what I thought, she was on her home turf seemingly and was popular with the audience.

I've never seen a place so well decked out for Halloween so compliments to the Rhu Bar and also for raising money for St. Michael's Hospice. There are events on Thursday, Friday and Saturday so (trick or) treat yourselves.
Set List