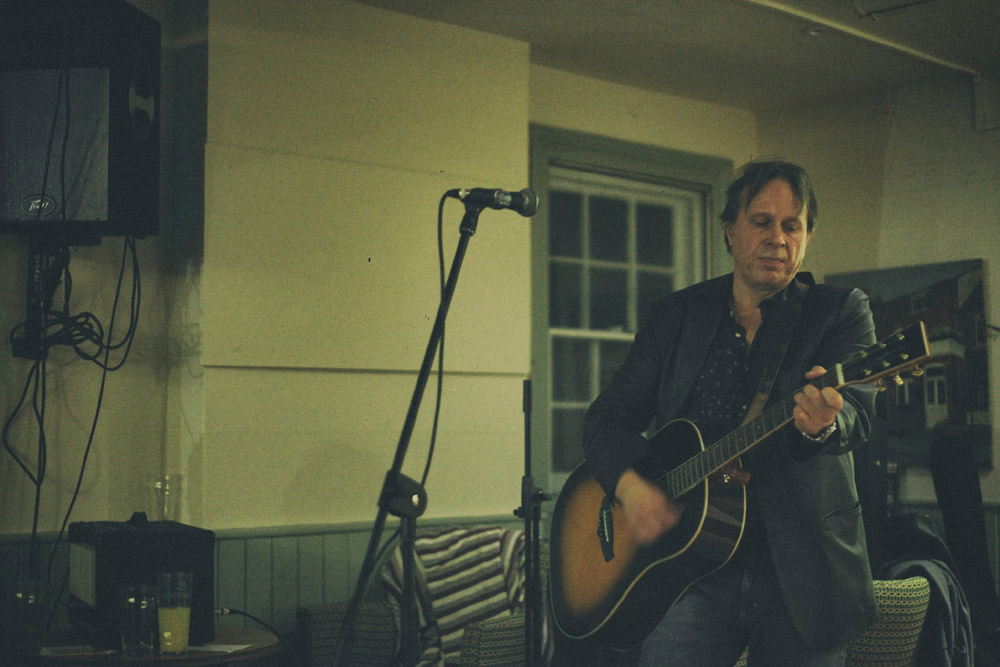 Photo by Vanessa Lovegrove.

Running Order:
Jonathan Amphlett - 8.30
Lee Blackmore - 9.00
Paula Curtis - 9.30
Luke Paulo - 10.00
Andrew Shearer - 10.30

Great performances from all involved tonight. In particular one of my guitarist friends in the audience admired Lee's guitar playing and said he was inspired to go and learn the Clapton song (off the Unplugged album) that Lee played. Another friend mentioned how Paula reminded him of the woman in The Beautiful South, knowing how Paula is a big fan of Paul Heaton I'm hoping she'll be complimented by that. For my money she reminds me more and more of a modern day Kirsty MacColl, I can just see her singing "There's a Guy Works Down The Chip Shop Who Swears He's Elvis" amongst other songs of MacColl's (or even Billy Bragg's New England that MacColl covered).

By the time I got behind the mic people were fairly chatty and well lubricated so I just decided to go for the upbeat songs. This seemed to be a well received strategy and there was a nice bit of banter with the audience. The only negative is that my guitar seems to have developed the booming resonating bass again that I thought I'd resolved. I know I don't have the best guitar technique but I'm not sure that's solely responsible and from memory I'm thinking the problem has only occured since I last changed the strings when the saddle fell out. Perhaps I replaced it the wrong way round? Certainly since reversing the saddle the tuning / intonation seems better but I'm going to take it in to get checked.

Special thanks to my friends who came to see me: Sasha and Oliver Zampieri, Mike Shaw and Darrin Wilkinson. Big thanks too to Vanessa Lovegrove for the photo which people seem to like on Facebook and to Laz for setting the evening up and inviting me to play.

Don't forget you can see Paula, myself and Jonas & Jane play at The Global Cafe on 11th December, details here.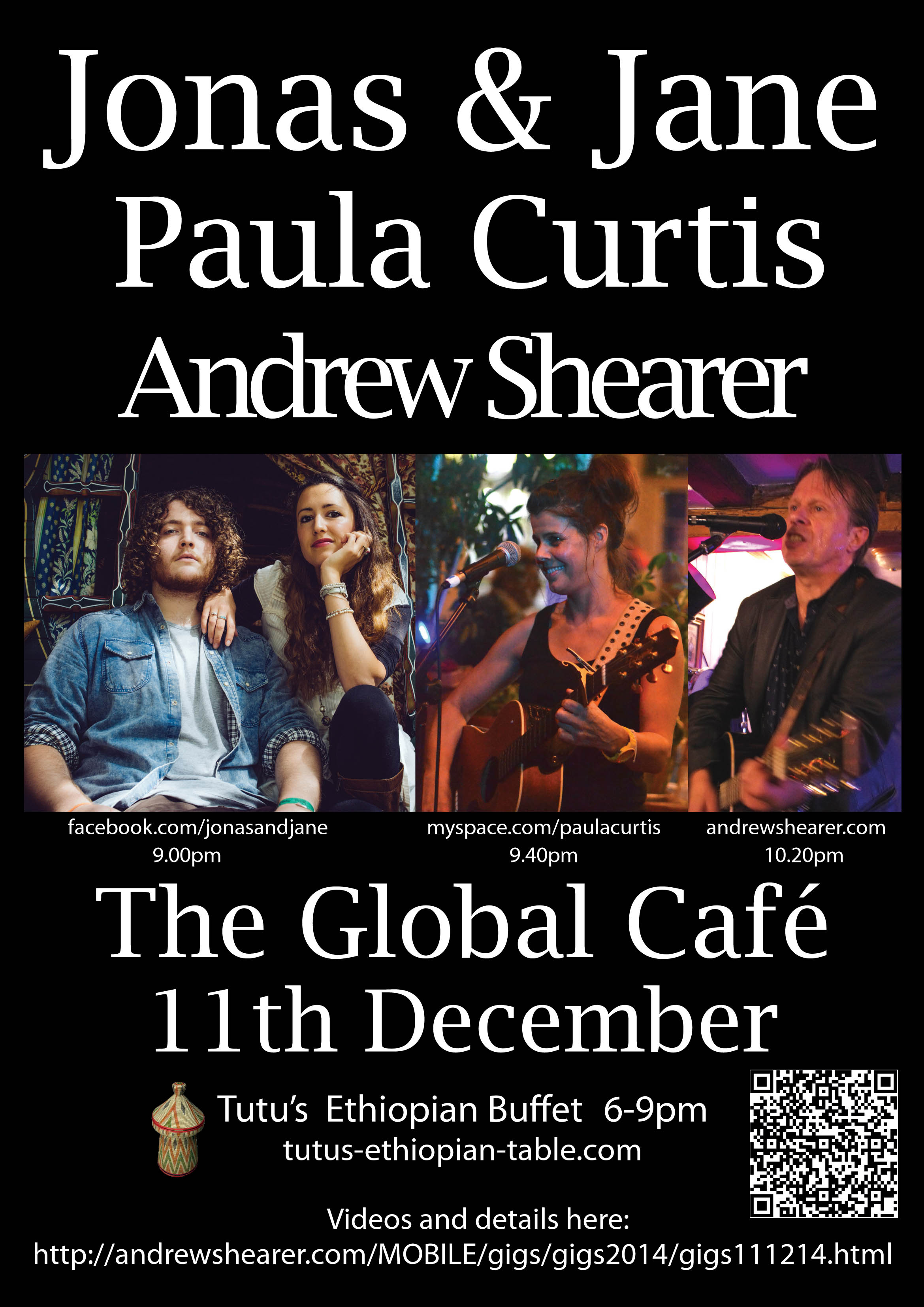 Set List