Hi,
Happy New Year to you!
Just one performance since I last wrote:
As I mentioned last time, my first "main" performance of this year will be at the showcase at Monroe's Rock Cafe on 18th January. Also playing will be Reading's very own comedic cowpunk Damien A. Passmore, who was so great at my gig at the end of last year and also the acerbic parodying Roger "Splodge" Watson. More details here.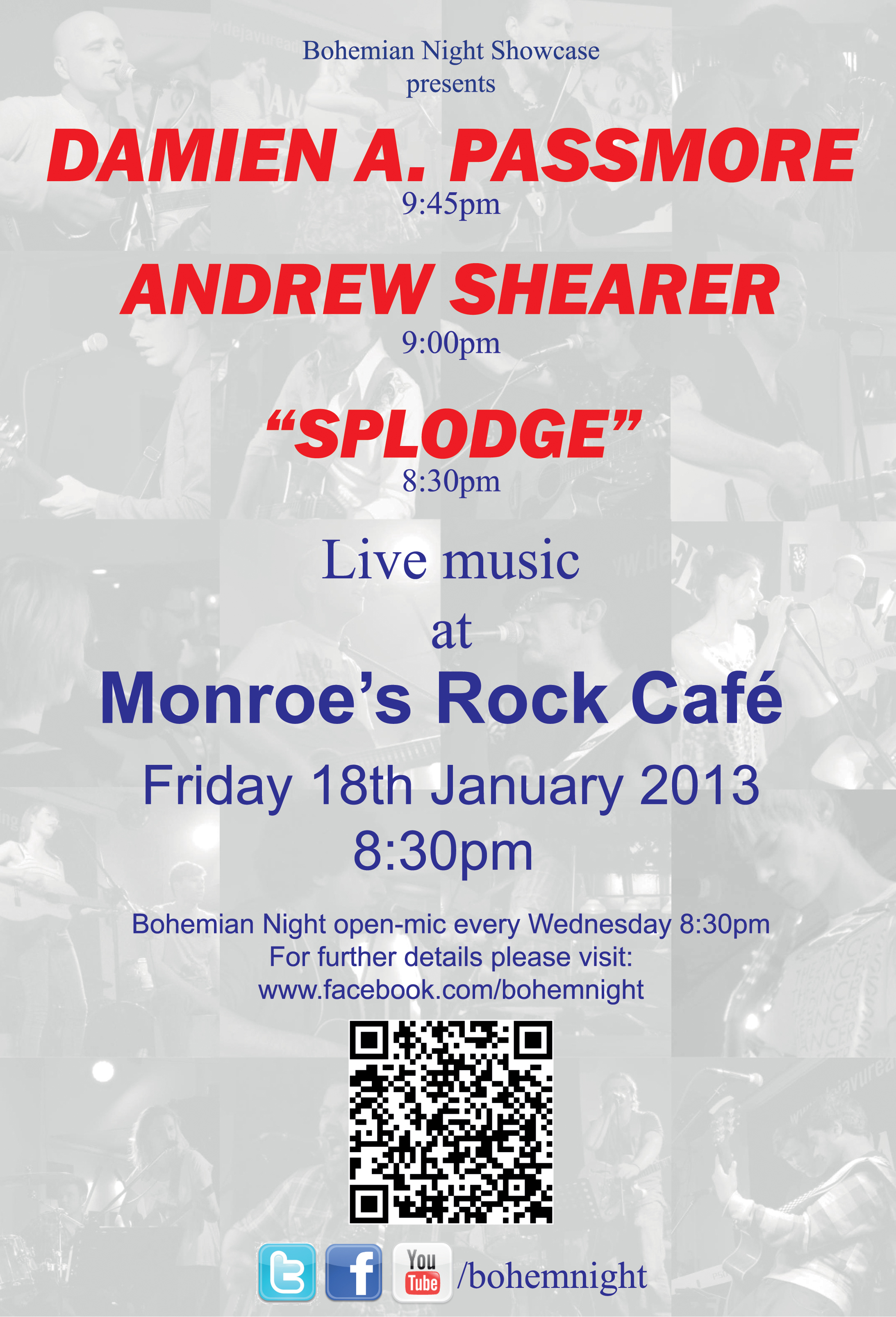 With Best Wishes,
Andrew