Hi,
Recent Performances
Two performances from me since I last wrote:
Radio Play on Sunday
Joanne Kelly is going to be playing one of my tracks tomorrow night (Sunday) on her radio show Strawberry Sundae between 6-8pm. Joanne was the DJ that did that really enjoyable interview with me last year.
Gig Next Friday
I'm looking forward to doing the showcase at Bohemian Night next Friday. With Damien and Roger also on the bill I think it's going to be quite a comical night. In addition to it being great to see you, if you could come along it'd also be much appreciated as "bums on seats" is a factor with the showcases at Bohemian Night and a determinant in being asked to play again. And of course, as evidenced on 11th December last year, it's easier to play well when you have your own crowd there too. I can pretty much guarantee that Damien and Roger will put a smile on your faces, so come along and end the week on a high. More details here.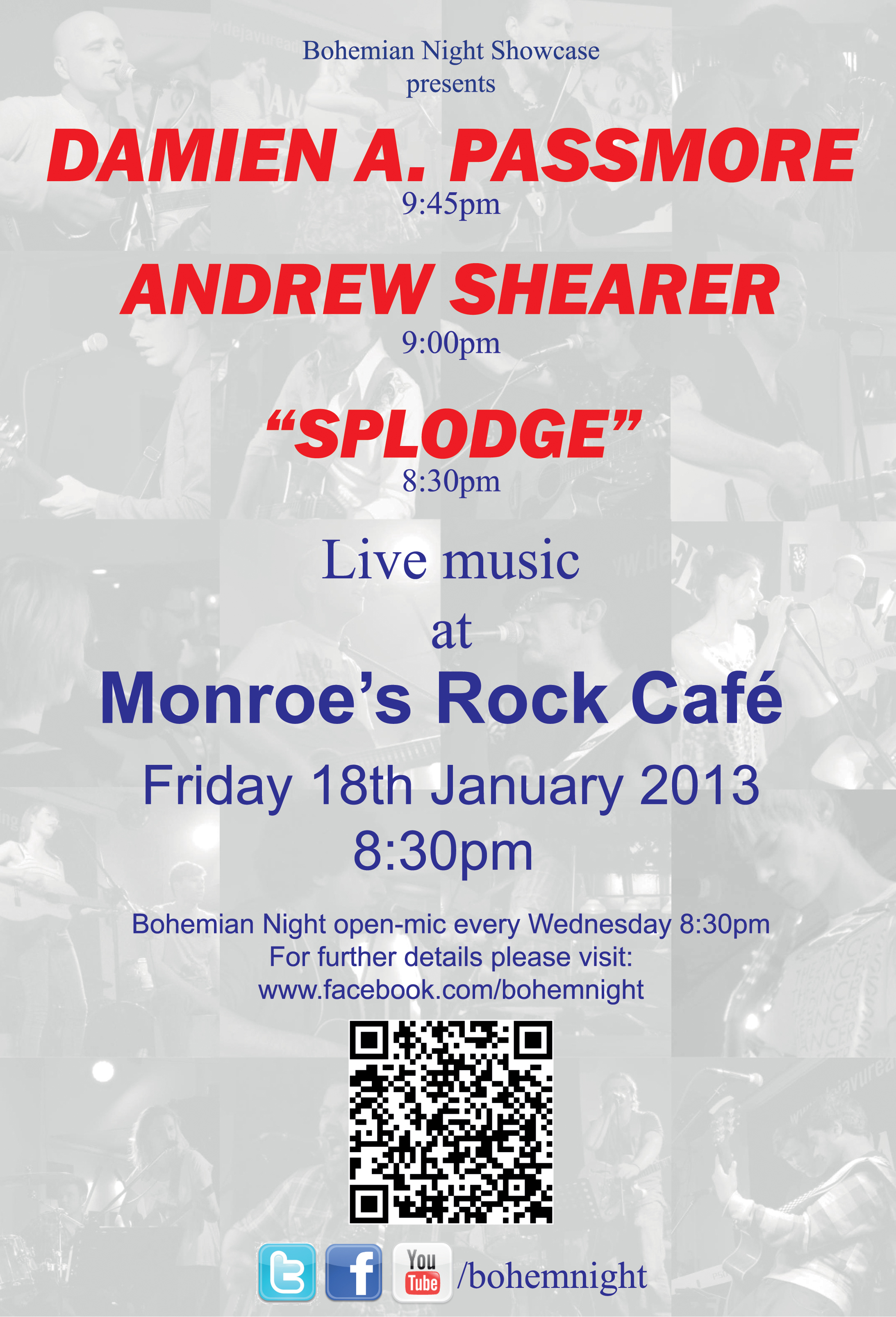 With Best Wishes,
Andrew