Hi,
Just to remind you tomorrow night: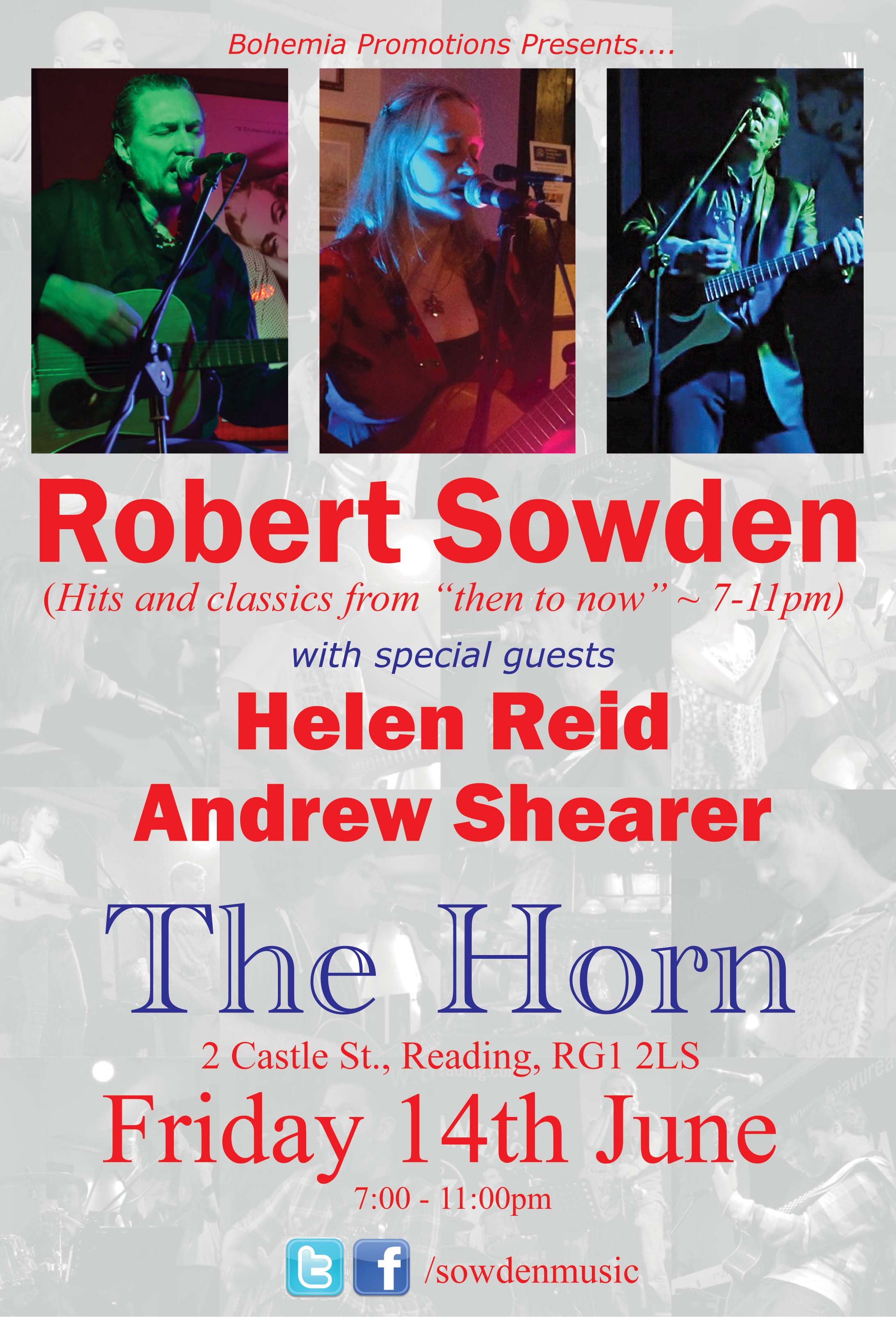 The format of the night will be Rob, from 7:00pm -9:00pm, doing his highly entertaining and enjoyable "hits and classics". You can see Rob performing Bowie's Star Man here). I'll then come on about 9:00pm and do a 30-45 mins sets and then Helen will finish the night off at about 9:45pm.
Also, I know some of you who came to my birthday / anniversary gig also ate in The Global Cafe and enjoyed Tutu Melaku's Ethiopian food. I've been meaning to do this for some time and now time is running out (deadline is 1st July) but if you would like to show your appreciation then I'm sure Tutu would be grateful for your vote in the Reading Retail Awards.
Finally, congratulations to Roxy buddy and drumming supremo Richard Evans, whose band Thelonius has just won an Independent Music Award. Congratulations Richard!
Hopefully I might see some of you tomorrow night. I appreciate for some I'm playing a bit later than is convenient - don't let that worry you, if you need to leave early that's okay (though it will be a shame if you miss Helen) but you should come along anyway and enjoy Rob's set: it's always great hearing songs you love being played live.
With Best Wishes,
Andrew