Hi,

I have some news of forthcoming gigs:

TONIGHT: In addition to seeing Jason Riordan and myself tonight, you have a chance to see, in an intimate setting, the highly lauded The Crosstown Trio fresh from supporting Dr Feelgood. More details can be found here
SATURDAY: Also, I've been asked to support Chalk Angels on Saturday. This, as tonight, is also at The Hook & Tackle in Reading. If you like your rock loud and heavy, I think you'll enjoy Chalk Angels.
NEXT FRIDAY: I'm very pleased to be playing on the same bill as Robert Sowden and Helen Reid, two artists whom I've already praised frequently on these pages (Rob here & Helen here). I believe the format of the night will be Rob, from 7:00pm -9:00pm, doing his highly entertaining and enjoyable "hits and classics". You can see Rob performing Bowie's Star Man here). I'll then come on about 9:00pm and do a 30-45 mins sets and then Helen will finish the night off at about 9:45pm. The format may change so please return to this page for the latest details.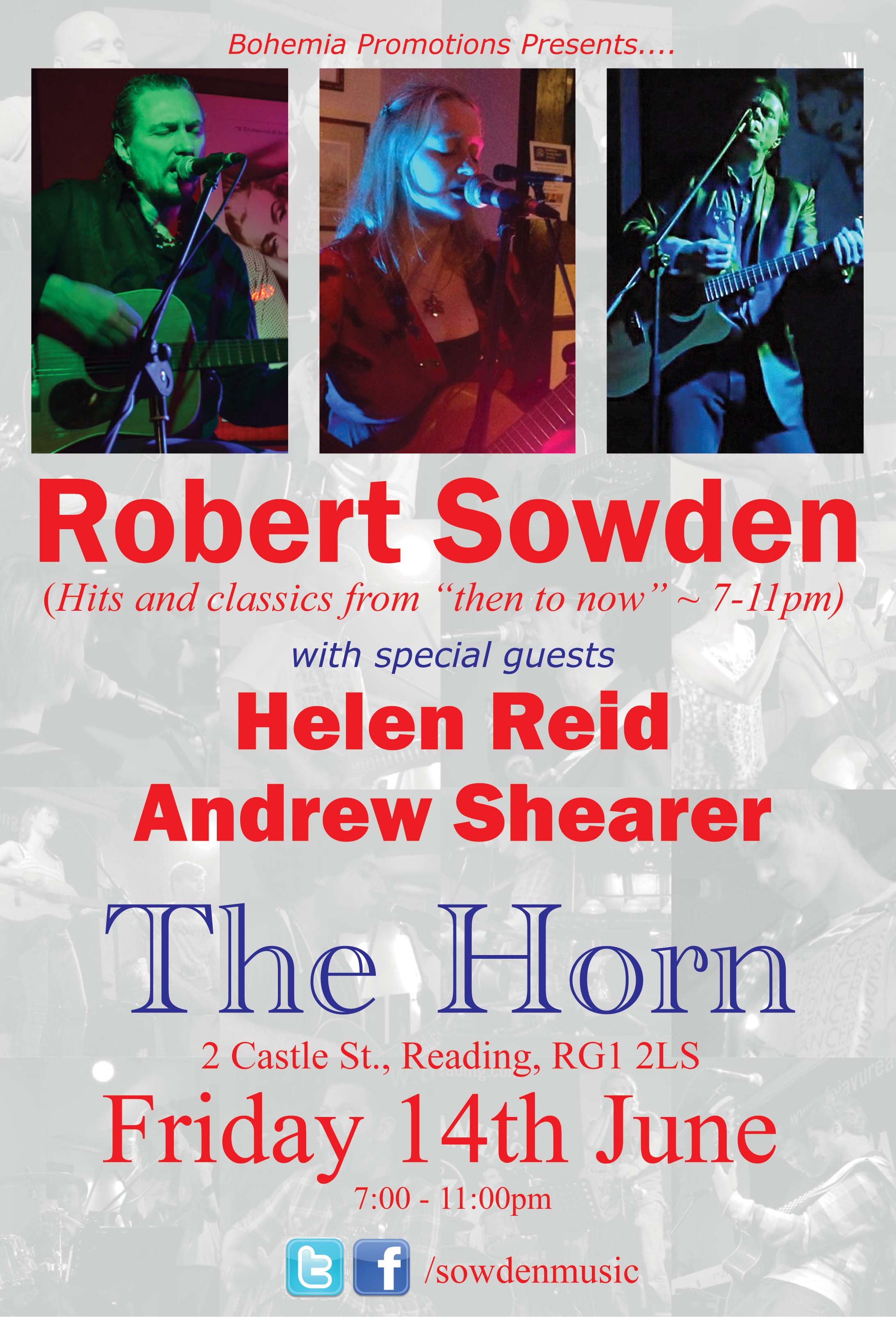 Recent Activity
Hopefully I might see you at one of the gigs.
With Best Wishes,
Andrew