This is one of three gig reports (14th June & 2nd June) that have taken me four months to get round to. Looking at the three I've probably needed a bit of hindsight just to put them into perspective.


Apart from enjoying Jason's and The Crosstown Trio's sets I don't remember much of the evening except noticing certain behaviour of an individual as I played my set. There's a quote, I think it's from a Richard Bach book, that goes: "No one does anything that is uncharacteristic." Since then much more has made sense to me.


My Set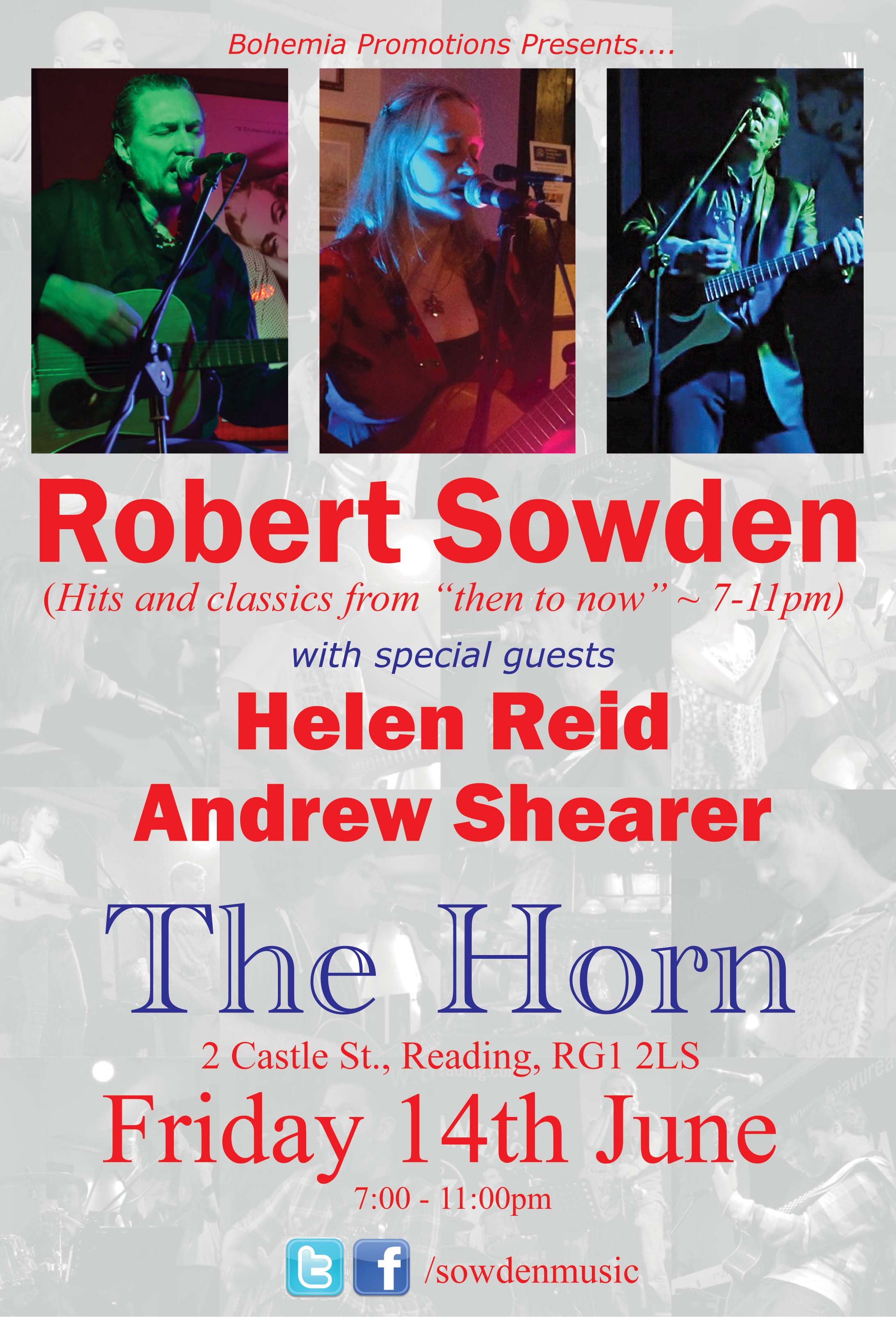 Also, just a reminder I have a gig next Friday (14th) with Robert Sowden and Helen Reid at The Horn, Reading, (RG1 2LS). I'm very pleased to be playing with these two artists whom I've already praised frequently on these pages (Rob here & Helen here). I believe the format of the night will be Rob, from 7:00-9:00pm, doing his highly entertaining and enjoyable "hits and classics". If, like me, you are a big fan of 70s and 80s pop / rock (with a few more recent hits thrown in) then you should come along and have a great night. (You can see Rob performing Bowie's Star Man here). I'll then come on about 9:00pm and do a 30-45 mins sets and then Helen will finish the night off at about 9:45pm. The format may change so please refer to this page for the latest details.