Open-mic hosted by Roger Watson

"Always Good To Be Back At The Crown"
I've said elsewhere how I like returning to the Crown and last night was no exception. In spite of my conclusion from the previous night, I did American Pie so that I could do a duet with Jackie.
Set 2
Set 2
Anniversary / Birthday Gig 11th December 2012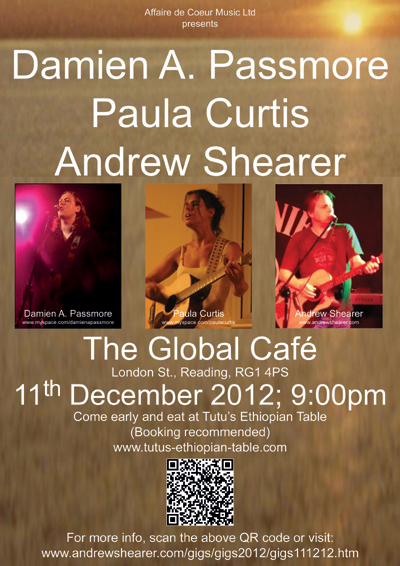 Don't forget the gig on 11th December. More details here.