White Bear Promotions presents:

JACOB, RAJI K, ANDREW SHEARER, and JASON RIORDAN

"Musical Pacman"
I like playing at the Hook And Tackle. I feel like I'm in some Nintendo game when I'm in the stage area there. First of all everything starts peacefully. And then one woman invades the stage. And then another and then another. This has nothing to do with my rock god status (sic) but because the women are making their way to the toilet which is stage right. Then the boistrous locals appear and start playing snooker stage left. And then the women start reappearing from the toilets behind me. A slightly surreal experience but enjoyable nevertheless. Great performances from the other acts too - Raji K was particularly well received.
Thanks to Jason Riordan and Mark Tyas for setting it up.
My Set
Anniversary / Birthday Gig 11th December 2012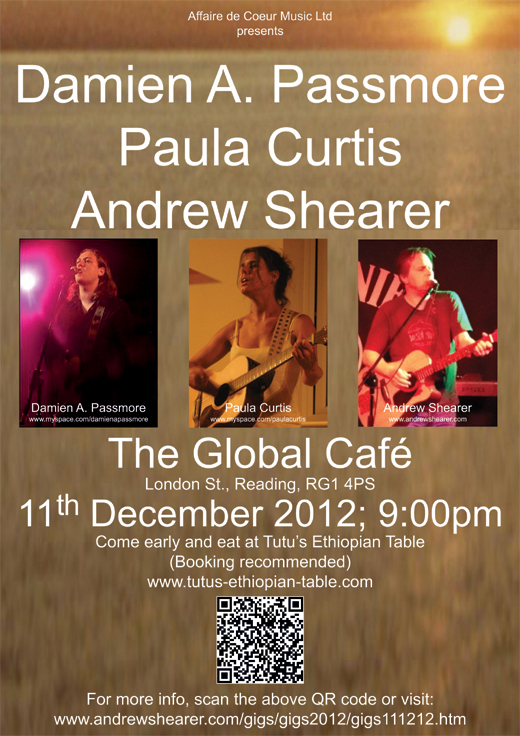 More details here.